Well Done! – 15 December 2019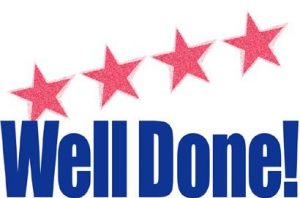 For the last 4 messages in our "Following Jesus" series through the Gospel of Matthew, we've been studying what Jesus taught about His own return. Matthew 24 and 25 is often called the Olivet Discourse because it was given on the Mount of Olives, and it's also called the Eschatological Teaching, because Jesus is teaching here on the doctrine of Last Things, on the End of the World, and on His return.
As we continue through Matthew 25, we see that while we wait for Christ's return,  1. We have been given responsibility, 2. We will give an account, and 3. We will be given a reward!
Pastor Matt preaching on Matthew 25:14-30.
Full manuscript available at Pastor Matt's blog.
You can listen here or "Right-Click" and "Save-as" to download the sermon:
Podcast: Play in new window | Download
Lanse Free Church
255 Cotohisc Road
Lanse, PA 16849
Phone: 814.345.6500
Worship Service: Sunday, 10:00am
Prayer Meeting: Wednesday, 7:00pm