No One Knows – 1 December 2019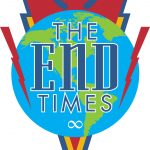 Matthew is a theological biography of the most compelling Person has ever lived, the Lord Jesus Christ. As we've studied it together these last two years, we have kept our eyes on the ball and learned about Who Jesus really is and what that means for us as His followers.
We have reached Jesus' teaching on the End, often called the Olivet Discourse (because it was delivered on the Mount of Olives) or "Jesus' Teaching on Eschatology" (the doctrine of Last Things). Listen in as Pastor Matt walks us through this next section of scripture and shows us that No One Knows When and Everyone Should Stay Ready.
Pastor Matt preaching on Matthew 24:36.44
Full manuscript available at Pastor Matt's blog.
You can listen here or "Right-Click" and "Save-as" to download the sermon:
No One Knows – 1 December 2019
Podcast: Play in new window | Download
Lanse Free Church
255 Cotohisc Road
Lanse, PA 16849
Phone: 814.345.6500
Worship Service: Sunday, 10:00am
Prayer Meeting: Wednesday, 7:00pm