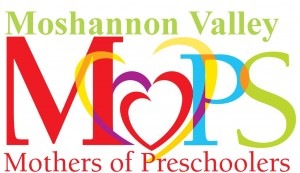 Want to be the best mom possible?
You're not alone!

Whether you are a new mom or a mom expecting her first child, you are invited to a place designed especially for you!
Here you'll experience Authentic Community, Mothering Support, Personal Growth, and Spiritual Hope all to help you be the best mom possible.
About Us
MOPS stands for Mothers of Preschoolers and is a non-denominational ministry for mothers of children under school age, infant through kindergarten and pregnant moms. MOPS International exists to meet the needs of every mom (urban, suburban, rural, stay-at-home, working moms, married, teen, and single moms) with different lifestyles who all share the desire to be the very best mom they can be!
MOPS recognizes that the years from infancy through kindergarten are foundational in a mother-child relationship and are filled with unique needs.
Who Can Come?
All mothers of preschoolers (birth to kindergarten and pregnant women) are welcome! You do not have to attend Lanse Evangelical Free Church.
What Will I Do at MOPS?
Meetings include breakfast, followed by a speaker and/or discussion on various topics about being a mom. Moms get adult conversation, friendship, support, and a little bit of relaxation for two hours twice a month. Childcare is provided through our MOPPETS Program, where your children experience love in a preschool-like setting.
We also offer Mom's Night Out events, evening Bible studies, and organized playdates with our children.
When is MOPS?
Meetings are held alternating Tuesdays from 9:15am-11:25am September through the end of May at Lanse Evangelical Free Church in Lanse, PA. (Click on the Directions tab for a map and directions.)
Dates for the 2017-2018 program year are as follows:
September 12 & 26
October 10 & 24
November 7 & 21
December 5 & 19
January 9 & 23
February 13 & 27
March 13 & 27
April 10 & 24
May 8 & 22
Additional Information
If you have any additional questions or are interested in joining Moshannon Valley MOPS for the 2015-2016 year, please contact Holly Crumrine at [email protected]
There is a nominal fee for joining. Please ask for a scholarship application if needed.
To learn more about MOPS International, please visit www.mops.org.

Better Moms Make a Better World!